Licorice Roadmap
After 18 years of experiments in IT service delivery, we have a huge list of features we've wanted to see in IT software for years (but never have).
As we get ready to launch, our next functionality depends heavily on feedback from Pilot clients—what do you need most right now?
If you'd like to be involved in the Pilot, please let us know here. We are continually intaking new MSPs, IT providers, and IT departments, but currently have the capacity for only two new providers per month.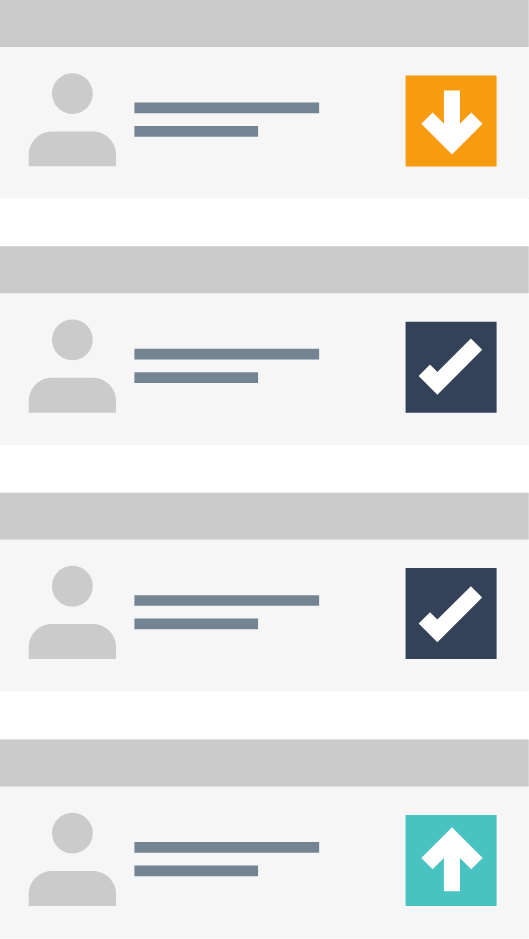 Roadmap
You can see what we're currently working on, plus functionality being discussed for the public release of Licorice™.
(Please note: We can't discuss some special features until release.)
Two-way ConnectWise integration.
Work on multiple Jobs fluidly and simultaneously.
Full, fast drag and drop interface.
Automatic time tracking for Jobs.
Live view of other Engineers' workloads.
Drag Appointments reassign them to other Engineers.
Live Notifications of major actions on other Jobs, for spatial awareness.
Completely replaces ConnectWise's UI for Engineers (90% complete).
Instantly create multiple Appointments for the same Job.
Automatically forget all browser info (for using Licorice on your customers' devices).
Super-fast UX—not tied to the integrated ITSM software's speed.
You know clearly what's coming up tomorrow, and what you've accomplished today.
Automatic updating of Statuses and SLA timers—accurately, across Service Boards.
World-class server architecture
Secure, modern, and performant.
Client interface
Users can schedule specific appointments based on aggregate Engineer availability—accurately, with zero touch from you.
Block out "Personal" time
For vacations, lunch, personal reminders, and Minecraft.
"Internal" Time
Schedule time for internal technical tasks and meetings.
After-hours Appointments
Ability to schedule and view after-hours appointments.
Billable/non-billable
Ability to mark time entries as billable or non-billable.
After-hours billing
Intelligent, automated billing of work performed after-hours.
Systems
Track Jobs against specific Configurations and Devices.
Everybody knows
Clients, Users, Engineers, and stakeholders know where all work is at, automatically, without any management from you.
Data sovereignty
Ability to isolate your Licorice hosting to a specific country.
Onsite and remote appointments
Visually see where you have to be next.
Appointment management
Users can manage and change their own upcoming Appointments— accurately, with zero touch from you.
Private Teams
Engineers can save and switch between their own Private Teams' views.
Alerts/monitoring
Intelligent grouping and assignment of alerts from RMM and monitoring systems.
Travel
Automatic calculation and scheduling for on-site travel (when required).
Reminders
Automated reminders to Users of upcoming appointments.
Global Teams
Teams are published and configurable at the organization level.
Follow/mute
Clients, Engineers, and stakeholders can follow specific Jobs and be kept automatically updated, or mute them to not be notified.
Parts/stock
Engineers can add ITSM parts or stock to Jobs for invoicing.
Full mobile support
Take Licorice with you, quickly update it during fieldwork.
And one more thing…
Many more features we're keeping quiet for the moment because they've never been done before.
Integrations
Integrations are prioritized based on integration complexity and demand. If you'd like to see something that's not listed, please let us know.
ConnectWise
Complete two-way sync. Licorice works asynchronously so is always fast.
Works in harmony with other ConnectWise integrations.
API
A well-designed, self-documenting API. We'll let you know when it's open to the public.
ServiceNow IT Service Management
BMC Helix ITSM
(previously Remedy)
What would you like to see next?