Licorice
features

.

All the features we've wanted for the past 25 years (but never had).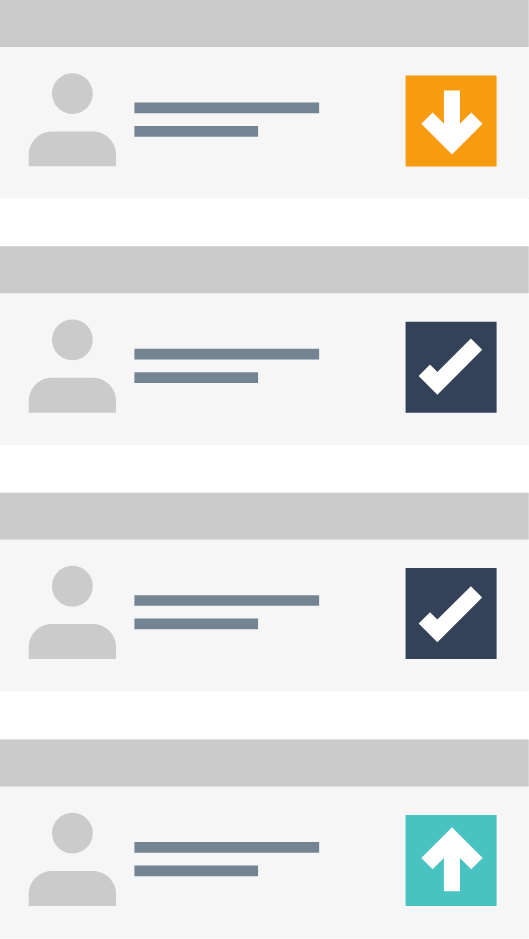 For engineers
New service UI
Replace your PSA's service module with a new lightning-fast workflow.

*More integrations coming soon.
Automatic time tracking
Licorice understands when jobs are 'live'. Effortlessly account for all time.
Undo
Sent a note or time entry too early? Simply hit 'Undo' (like Gmail).
Start new jobs fast
Phone ringing? Click '+' to start a new job—no need for notepad.exe.
No page 'refreshing'
Everything's updated in real-time—don't wait for page reloads.
Personal time
Roster lunch, vacations, and sick leave on the fly.
Quick follow-ups
ALT+drag to quickly create a reminder for a job, or another appointment.
Calendly-like interface
Clients can book appointments without several back-and-forths.
Secure by design
Destroy your session on tab close—great for logging on a client's PC.
Keep 'Status' across boards
Licorice tracks job statuses across Service Boards so you don't have to.
Outlook sync
With ConnectWise Exchange sync, Licorice appointments instantly appear in Outlook.
Serious workflow
Minimum clicks + maximum information—less admin, more engineering.
For MSPs
Competitive advantage
Deliver on what's next in IT service—online booking.
100%+ accounted time
Recover 100%+ billable time. Justify the monthly bill for all-you-can-eat clients.
Save SDM time
Empowers engineers and clients to self-schedule, saving days each week.
Accurate Time Sheets
Save administrative effort—weekly Time Sheets come to you already accurate.
Quickly reassign
Someone unexpectedly away? Reassign tasks in seconds.
See real workload
Immediately see when you're under- or over-resourced. No more guessing.
10,000 ft view
See what your team is working on at a high level in real-time.
Internal tasks
Clearly block out internal meetings, training, or technical work.
Retain talent
Fewer lists means less stress, less burnout, and happier employees.
SLA timer handling
SLA timers are stopped and started accurately, automatically.
Full control
Configure online booking rules and engineer availability for specific clients.
2FA
Enforce 2-factor authentication across your company.
What would you like to see next?
For teams
See each others' day
Add other engineers' calendars and quickly work between them.
Drag-and-drop to assign
Drag jobs to other engineers to reassign or escalate, with full accountability.
Live notifications
Whether WFH or in-office, know what's happening in the rest of your team.
Teams
(Coming soon) Work in teams or pods, see just what's relevant.
Technology
Full asynchronous sync
Performance is not tied to your PSA. Works even if your PSA is offline.
Modern API
A super-fast, agnostic, self-documenting API.
World-class infrastructure
Secure, robust, modern, and performant.
Data sovereignty
Licorice's data never leaves your preferred country.
Integrations