What is Licorice?
Enhance your PSA's
service interface
Works when your
PSA is offline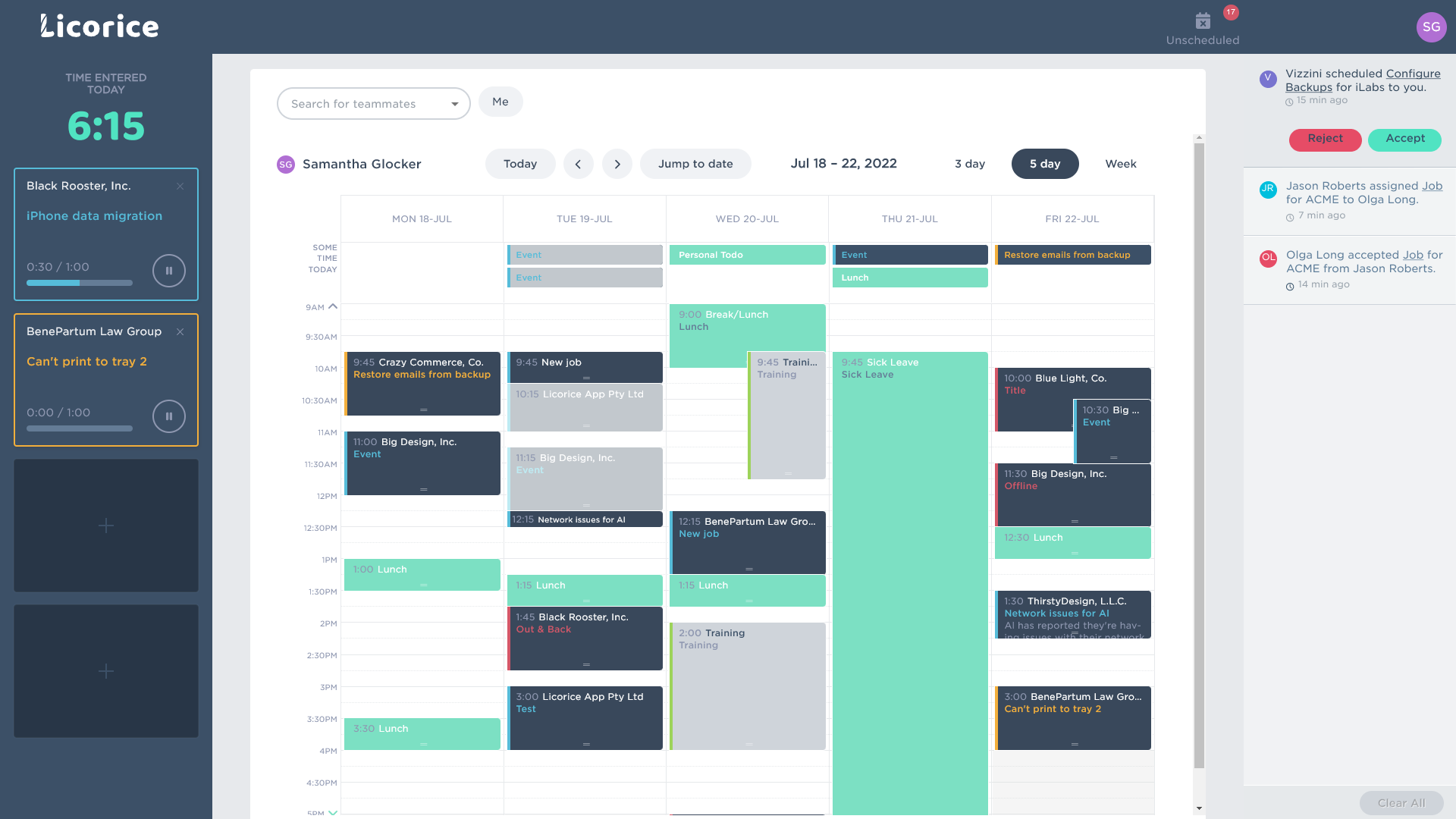 Licorice is the fastest, most accurate way to deliver IT services and scale.
Licorice augments old-fashioned service ticket handling with a comprehensive and lightning-fast new interface, preserving all your existing SLAs, workflow rules, and reporting—without changing your existing PSA/ITSM software.
Best of all it does this with minimal setup or training—onboarding takes typically less than an hour.
Why MSPs love it
Moves as fast as you do
Document your work accurately. Get stuff out of your head, and switch jobs quickly with ease.
Record time entries
with a single click.


Calendly-like client scheduling
Frees your team to focus on delivery excellence.
Schedule clients without
the back-and-forth.
Complete control
over appointment rules.
Two-way asynchronous integration
A drop-in, lightning-fast overlay onto ConnectWise Manage*.
Outperforms ticket-based workflows by many times.
Intuitive interface that
doesn't need hours of training.
*More PSAs coming soon


Rapid resource allocation
See everyone's tasks and accurately allocate resources.
Clearly see where you're
under/over-resourced.
No more tickets
hidden in lists.
The bottom line.
Retain talent
Happy engineers means higher job satisfaction and less burnout.
Save costs
Patent-pending workflows reduce costs and increase billing efficiency.
Zero-touch appointments
Professional service from go to whoa means higher client retention rates.