What is Licorice?
Replace your PSA's
service module
Lightning-fast
UI and workflow
Calendly-style
client appointments
Works even if your
PSA is offline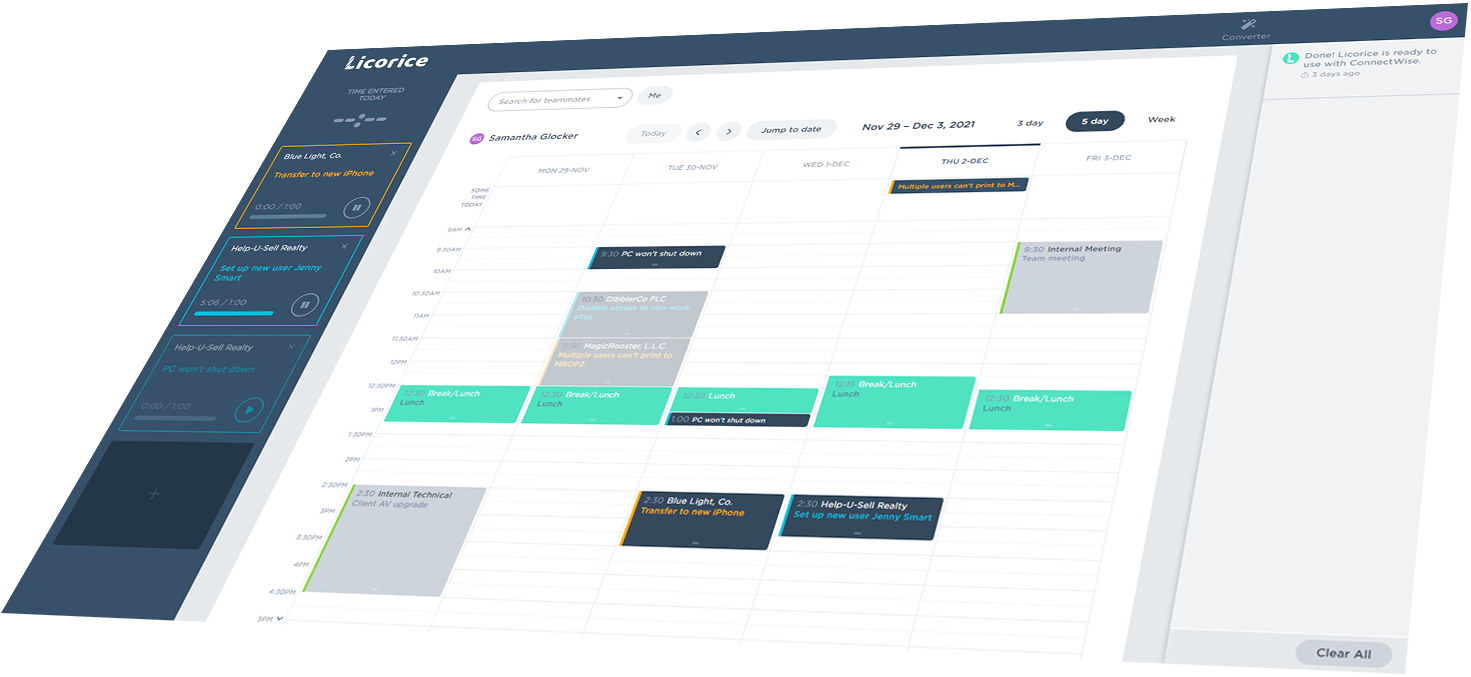 A new type of support software
Licorice™ is the fastest, most accurate way to deliver IT services.
A new interface for your existing PSA, that's simple and elegantly modern. Licorice replaces old-fashioned tickets with streamlined workflow, communication, and all in one lightning-fast interface—without the need to change ITSM/PSA software.
Why IT providers love it
Moves as fast as you do
Record your thoughts immediately, finally ditch notepad.exe.
Record time entries
with a single click.
Sent an update too early?
Just hit 'Undo'.


Calendly-like client scheduling
Frees your team to focus on delivery excellence.
Schedule clients without
the back-and-forward.
Complete control
over appointment rules.
Full asynchronous integration
A drop-in, lightning-fast replacement UI for ConnectWise*.
Outperforms ticket-based
workflows by many times.
Familiar UI for both your
team and your clients.
*More PSAs coming soon


Transparent operations
Everyone knows what's next at a glance.
See where you're
under- or over-resourced.
No surprises lurking
somewhere in lists.
The bottom line.
Retain talent
Happy engineers means higher job satisfaction and less burnout.
Save costs
Patent-pending workflows reduce costs and increase billing efficiency.
Zero-touch appointments
Professional service from go to whoa means higher client retention rates.