Hi everyone, Samantha here.
Well we've certainly hit the ground running in 2023. Schnizzfest 2023 was an amazing hit and we spoke to a lot of MSPs, with several joining our Founding Partner Program on the spot! I think we hit a nerve!!
If you haven't already joined, now's your chance to get early access to Licorice and join the MSPs who are working to shape the future of service delivery.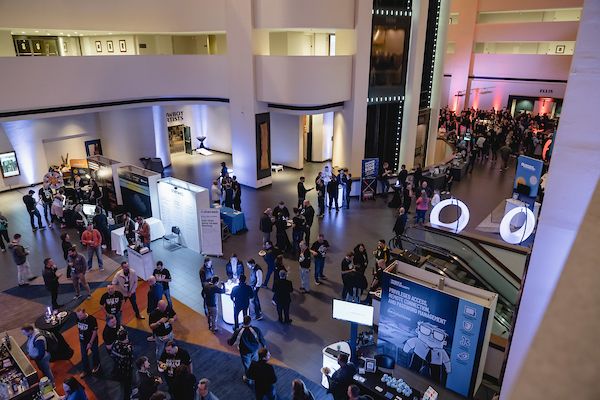 Training… retraining
One topic that came up over and over was the issue of training… and retraining techs to use the PSA tool the "correct way" … and the management required to ensure all time is entered (in a timely fashion), clients are always kept up to date, tickets don't go missing, and that all the drop-downs are properly selected, and so on.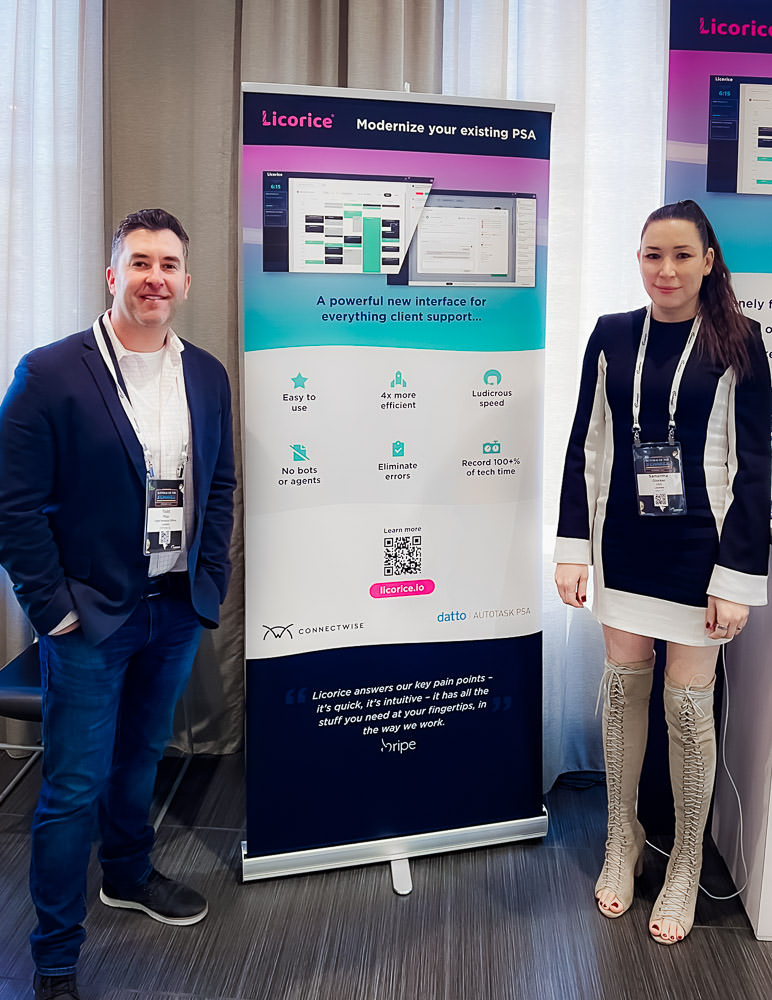 This is actually the reason I started Licorice. After years of running an MSP and using the PSA effectively (both Datto Autotask and ConnectWise Manage) we were always having to monitor our people to ensure they were using it the "correct way". We used dashboards (Brightgauge, etc.) to highlight performance, we trained and retrained engineers to enter time correctly, to update clients quickly and to manage ticket loads to ensure none were lost in the never ending list.
It placed a huge management and administrative load on the business that only increased the complexity as we grew.
This wasn't just engineers, I would sometimes forget a drop down or lose track of my time, despite carefully checking and re-checking everything. Over time I realised this was not a people problem, it was a software design problem.
The alternatives
Think about it: You don't need to train anyone to use Slack, YouTube or Facebook the "correct" way. Yes, they are very different from a PSA, but importantly they also take a different approach to software design:
PSA approach: "We should have all the fields and options that could be required, and the technical people should use it the way they're told to." It is up to the user to either use or abuse the software.
The new approach: "You shouldn't need to ask how to use this. It should be obvious, and everyone will use it how it's supposed to be used, because we've designed it that way and carefully refined it."
The latter is Licorice's approach — within an hour, engineers are using Licorice the way it was designed, entering time and updating clients, with no training, just basic orientation. This removes a huge burden on the MSP business, improves consistency, and lets techs focus on getting to the actual work.
You can only grow at the speed you can train and maintain your standards. So that was a big topic that came up over and over again at Schnizzfest.
What's next?
We are working hard on the next release, which has more fixes, workflow improvements, and new functionality to save your team masses of time. The next areas of focus are:
Time entries – A much faster, clearer way to enter time. Our goal is you will no longer have to reconcile Time Sheets every week
Visibility – Being able to understand in an instant what everyone is working on, in real-time, right from your workflow and without having to look at a dashboard
Remaining sync items – Syncing ConnectWise Tasks, and syncing time entries and notes from ConnectWise into Licorice
This functionality will be released soon. New features are currently being released every 2 months and we're working to speed up.
Lastly we have heard your requests to have regular sessions and that it would be helpful to share these concepts with other MSPs. we are starting a regular Licorice Round Table where Founding Partners can discuss where we can best save time/pain/headaches, and review new functionality together.
To join the Licorice Partner Program, click here.
Thank you to Gary and team!
Thank you to Gary Pica and the TruMethods team for such a fantastic event and for having us, it was so good to get out of the office and actually meet some of you IRL!
Thank you for your support, we're looking forward to making this a kick-ass 2023!